Welcome to Whiterock Studio
We are a Media Marketing company, who provide solutions for your creative problems such as Digital marketing, Social Media Marketing, Web Development, Branding and Brand Identity and also Digital content creation (Video Production / Photography).
A place that believes in the power of creativity to create the change we want to see in the world.
A place full of audacious and famous ideas that help grow businesses and shape cultures.
A place packed with the energy and passion to make things happen.
Advertising in tunes with time
Whiterock has created some of the best-known and most iconic advertising campaigns. Today, our work helps brands become part of the popular culture across the world and engage with consumers in their daily lives.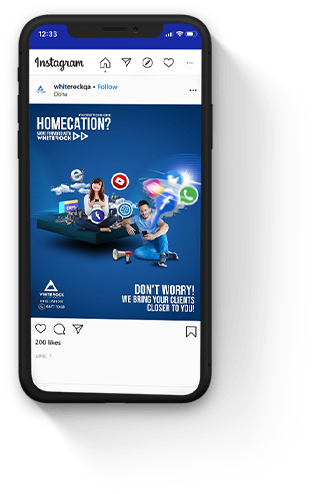 What makes us stand out from the crowd?
Passionate with an upbeat and professional attitude towards every project we embark on!
Capabilities
We help to create strategies, design & development.